Noctua has long been known for its excellent PC cooling solutions in terms of quietness, exceptional performance, and thoroughgoing quality. Now, the company is introducing NP-H1 premium-quality hoodies, allowing Noctua enthusiasts to express their love and loyalty for the brand outside of just their gaming setups.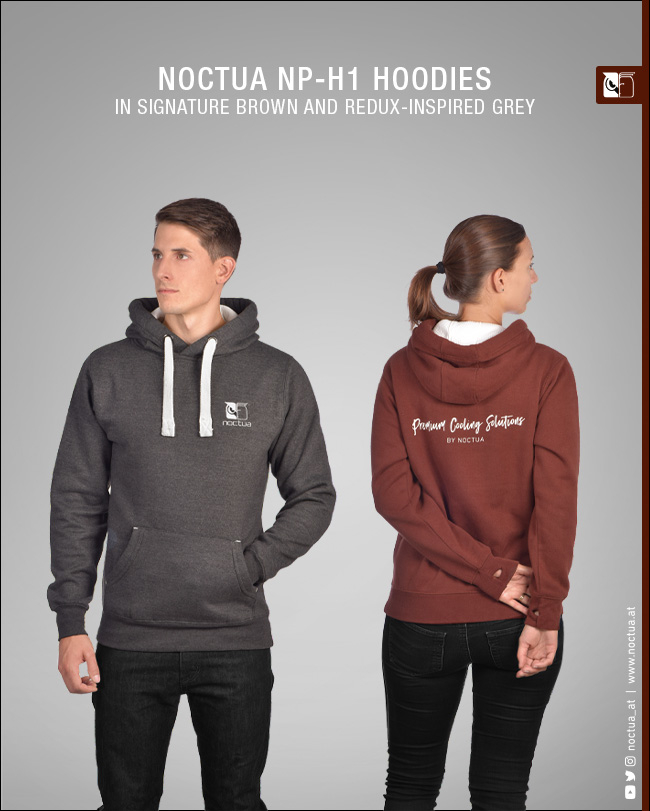 Currently available in two colors: Noctua brown and redux-grey, as shown above, the hoodies are made from premium quality fabrics combined with Noctua's signature practical and minimalist design scheme.
The hoodies are available for purchase internationally via Noctua's Ebay and Amazon stores at a price of $49.90.
Links to purchase: